Enterprises in certain sectors have mapped out plans to increase their presence in the domestic market as most foreign ones have become frozen due to the COVID 19 pandemic.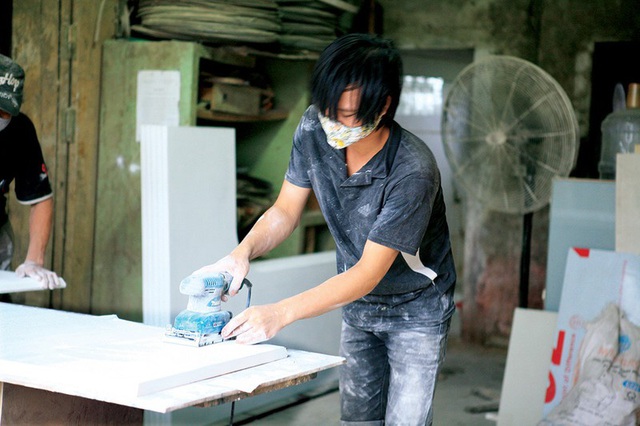 Jeans and khaki producer Viet Thang Jean Co. has been undergoing restructuring since the beginning of April and used domestic materials to produce face masks as a temporary production alternative amid the outbreak.
Company General Director Pham Van Viet said Vietnamese garment and textile firms will experience difficulties in the US and the EU throughout this year and have therefore turned towards the domestic market and Asia.
"This is an opportunity for local enterprises to grow in the domestic market and its nearly 100 million people, beginning with building brand names and offering new, suitable products," he said.
Given the gloomy outlook the pandemic has created, wooden product enterprises are also revamping their operational methods, such as reviewing exports, building a complete supply chain in Vietnam, and stepping up online transactions.
Experts have pointed out the domestic market is much more stable and resilient at the moment than foreign markets.
To Xuan Phuc, a senior advisor with the US-based non-profit organisation Forest Trends, and his colleagues have noted that products consumed domestically generate higher profits than exports.
Therefore, apart from expanding export markets, the wood and wooden product sector needs to also roll out mechanisms and policies to operate sustainably in their own backyard.
Figures show that about 20-30% of the household production in wooden furniture villages have been as normal despite frozen export markets.
Phuc said the Government's request for bidding on timber products in public procurement is a fine start in encouraging businesses to engage in the sector.
The Government should also facilitate the participation of corporation in the supply of wooden products, he proposed.
Further encouragement would contribute to greater connectivity and the establishment of a domestic supply chain involving firms, processing facilities, and forest-owning families to serve public procurement.
Once successful, the segment would then promote the development of other segments in the domestic market, he added.
VNA
Related News