Buying vintage furniture is a smart strategy to get good-quality furniture for less. You add originality and cool appeal to your house in the bargain. Even if a vintage piece was mass-produced, by the time it's vintage, it's unusual. On top of that, you get "friend of the environment" points -- bringing vintage furniture and accessories into your house is an earth-friendly act. It is a little different from your usual garage sale or thrift store shopping because you are not looking for just any used furniture, but furniture from a specific era. To qualify as real vintage furniture, it should be at least 30 to 40 years old. Anything more than a 100 years old qualifies as antique.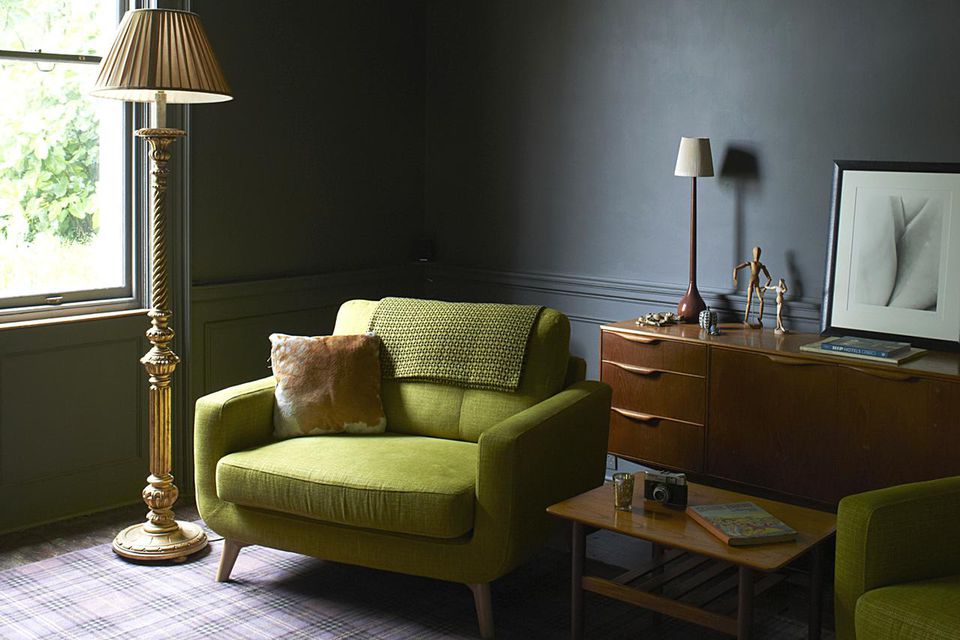 Tips for Buying Vintage:
1. Find Good Sources and Pay Frequent Visits
Explore different vintage furniture stores in your area. If you live in an area with newer housing, you may want to explore an area that has older homes. Flea markets, auctions, and estate sales also yield fantastic finds.
Once you have located some good resources, it helps to go there often. Get to know salespeople or vendors. They can provide you with plenty of information or let you know when something you want shows up.
Vintage stores often reduce prices on pieces that have not sold after a certain period of time. If you check in often, you have a better chance of picking these bargains up.
2. Look for Gently Used
Gently used furniture is always preferable to furniture that has been trashed, vintage or not. The reasons are obvious. Sometimes vintage furniture items sold on consignment are in better shape, so look for those.
Generally, case goods such as dining room furniture, cabinets, and chests hold up better than upholstered furniture. However, if you are shopping for upholstered furniture, it makes sense to look for gently used furniture. It is usually not cost-effective to refurbish upholstered furniture and not something that most know how to do on their own. There are exceptions, of course. See below.
3. Find Furniture With Good Bones
Look for furniture with good bones. For instance, drawers should slide out easily, and upholstered pieces should have good sturdy frames. Retail vintage stores often reupholster pieces of significant quality, but you will pay a price for this. If you find plastic furniture, it should not be on the verge of cracking.
4. Look for Relatively Unknown Brands
While it would be great to find familiar brand names, don't confine yourself to well-known brands only. Other manufacturers of the same era might be less expensive but just as good quality.
5. Look for Quality
Just because it is old furniture doesn't mean that the quality is great. Avoid furniture made with inferior materials and poor workmanship. Every era has its share of well-made or poorly made furniture. Vintage furniture is no exception. It's a good idea to research brands of the era you are looking for before you start shopping or bidding at auction.
6. Don't Let Scratches Scare You
While it is important to look for gently used furniture, surface scratches can be fixed. Don't let minor scratches put you off. Many products on the market can fix minor flaws, and if a truly remarkable piece warrants it, you can get it professionally refinished.
7. Use Defects to Bargain
Use those scary scratches to your advantage by bargaining. Examine the piece carefully for damage or alterations. If the piece is worth buying, use any evidence of damage to bargain for a better price. But before you do that, make sure that the piece can be fixed and that the price of repairs on your vintage item does not drive the entire cost too high.
8. Make Sure It Fits
You are not buying your vintage furniture to store it away somewhere. So consider size, especially if you are buying the furniture for your own home. Furniture can always look too big or too small in a store. Take your space measurements with you so that you buy something that fits into your home and is scaled right.
9. Repurpose for Style
See if you can repurpose the furniture. For example, use a small table for a nightstand or an old trunk for a coffee table. Unusual furniture in unexpected places gives your space its own distinct style.
10. Look for Individual Pieces That Go Together
Buying whole sets of vintage furniture might be expensive or overwhelm your space with too much vintage. If your budget is limited, buy individual pieces that would work well together one at a time. Incidentally, buying individual pieces that look good together is also the best way to buy good quality new furniture. It is also the best way to express your own unique style.
Related News