Vietnamese wooden furniture manufacturers face a shortage of workers, modern technology and money to upgrade technology.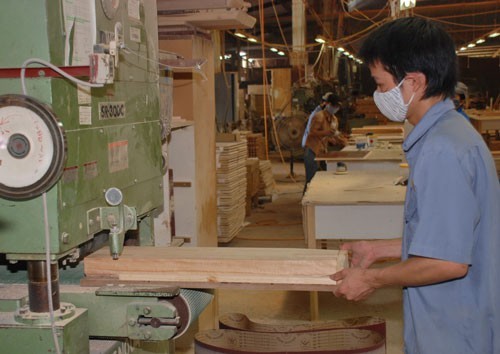 According to the Handicraft and Wood Industry Association of HCM City (Hawa), the number of orders is increasing in the context of the China-US trade war. However, Vietnamese enterprises are facing problems that need to be resolved soon.
While foreign invested enterprises (FIEs) are operating well, Vietnamese firms are still busy looking for solutions to increase productivity. According to the World Bank, the productivity of Vietnamese enterprises is among the lowest in ASEAN.


Vietnam's productivity was $11,142 in 2018, just 7.3 percent of Singapore's, 19 percent of Malaysia's, 37 percent of Thailand's, 44.8 percent of Indonesia's and 55.9 percent of the Philippines.


Regarding the labor force quality, the World Bank pointed out that Vietnam had a 3.79/10 score, ranking 11th out of 12 Asian ranked countries. The labor force competitiveness index was 3.39, with Vietnam ranking 73rd among 133 countries.


Vietnamese woodwork enterprises are also meeting challenges in digitalization because digital applications are greatly changing the processing, management, design, and sales industries.
"The problems faced by woodwork enterprises are not simple, which require them to have a new vision to re-design the production model and apply technology," said Hawa chair Nguyen Quoc Khanh.
To ease pressure on the labor force and increase production quality, many enterprises have allocated big budgets to buy new equipment. Some enterprises with small scale have invested up to VND50 billion in new equipment.


However, according to Leslie Lye from Weinig Group, though Vietnamese factories have invested more heavily in technology than other Southeast Asian countries, they have done so in an unorganized way.


Enterprises need to be able to fulfill big orders and make common products, but also implement small flexible orders and make more specific products.

There should be accurate charts of production processes and quick ways of switching products; less dependency of human resources; and fewer waste products.

Meanwhile, Bernd Kahnert from Homag, the supplier of integrated manufacturing solutions in the woodworking industry noted that Vietnam's big problem is not technology, but a labor force that can apply technology in production.

In related news, the Foreign Investment Agency reported that in the first five months of the year, total FDI in the woodwork industry increased by 1.2 times compared with the whole year of 2018. There were 49 projects in the woodwork industry, which accounted for 73 percent of total FDI projects in the last year.
Linh Ha - vietnamnet.vn
Related News