In addition to losses and concerns about the decline in exports of agricultural, forestry and fishery products due to the impact of the acute respiratory infection caused by the new corona virus, forestry and fishery enterprises can take opportunities to boost exports and increase competition for some commodities in a difficult situation.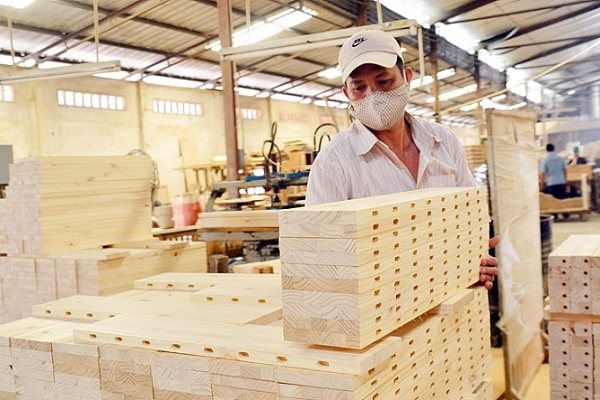 According to Nguyen Hoai Nam, Deputy General Secretary of Vietnam Association of Seafood Exporters and Producers (VASEP), there have been no cancellations of orders for fishery products due to the epidemic, but a delay in orders has occurred. Partners have promised to receive goods from February 16.
Some large shipping lines stopped receiving containers shipping to China. Some major Japanese customers proposed not to ship goods via China. For the EU and US customers, they came Vietnam to evaluate the factories but factories have stopped operation. Some customers have not come and evaluated from afar.
Nam said enterprises which have goods exported to China in large amount have large inventory with a high storage cost of US$ 0.9-1.1/pallet.
There are risks, but in the corona epidemic, Nam said that there are some opportunities.
"Firstly, it is an opportunity to boost production. Legitimate enterprises in Vietnam can prepare canned and frozen goods. After 3-5 months of epidemic, consumption will be adjusted, fresh food will reduce but demand for canned and frozen food will increase," he said.
Secondly, some Chinese industries are competing with Vietnam such as tuna (China is one of five major countries exporting tuna). Currently, countries do not import Chinese tuna, so the price has dropped sharply. Vietnamese tuna enterprises consider this an opportunity for other sources of consumption, increasing market share and prices.
Around responding to difficulties of goods exports to China due to the corona epidemic, Nguyen Ton Quyen, member of the Vietnam Association of Wood and Forest Products, said due to the impact of the virus, shipments of woodchip exporting to China immediately dropped sharply.
"However, I think this is an opportunity for the wood processing and export industry because the export value of woodchips is low without the sustainable development of forest capital. In the near future, when woodchip exports decline, domestic sources of wood materials will be supplemented to produce artificial boards, creating high added value," Quyen said.
He said in the past two weeks, many timber enterprises have changed their direction, 3-4 enterprises specializsing in exporting woodchips have bought equipment for producing plywood and fuel wood.
Contrary to forestry and fishery industries, the vegetables industry has faced more difficulties due to the impact of the virus.
According to Nguyen Dinh Tung, representative of Vietnam Fruit and Vegetable Association, the epidemic immediately affected the prices of many agricultural products, particularly fruit.
For example, durian, before the Lunar New Year holiday, the price was 70,000 VND/kg, now it is only 40,000 VND/kg; dragon fruit is only 3,000 - 4,000 VND/ kg, especially in some places the watermelon price is only 1,000 VND/ kg.
Enterprises exporting fruits to China has been paralysed due to the impact of the virusu. Traders who paid a deposit to buy fruit to export to China for full moon day have also cancelled because the price was too low.
"We don't know when the corona epidemic will end, the Vietnam Fruit and Vegetable Association proposed to the Ministry of Agriculture and Rural Development and the Ministry of Industry and Trade to continue supporting and promoting the export of agricultural products to other markets; planning planting areas, doing well the preservation work. Particularly, the Ministry of Industry and Trade will support electricity fee for units participating in fruit preservation to overcome difficulties in this period," Tung said.
By Thanh Nguyen/ Ngoc Loan - VCN

Related News